Jacqueline Gattegno, Smart Vision Behavioral Optometrist at Eyes InDesign Bondi, says it's important to raise awareness of hypertropia, as very few people are aware of the condition.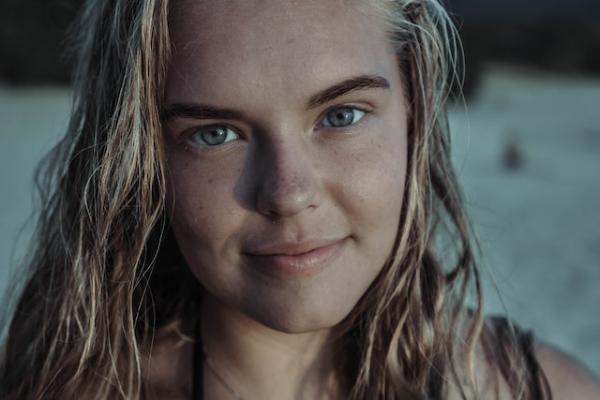 Bondi Beach, Australia – October 25, 2022 —
Hypertropia Awareness: What You Need to Know
Hypertropia is a type of strabismus or misalignment of the eyes; it is when a person has one eye looking up while the other eye is looking in the right direction. Normally, the eyes work together and move together. However, sometimes the eyes move separately. If they move in different directions from each other, this can cause vision problems. Hypertropia is more common in children, although adults can develop it. It is the rarest of the strabismus conditions, affecting approximately 1 in 400 children.
Jacqueline Gattegno, Smart Vision Behavioral Optometrist at Eyes InDesign Bondi, says it's important to raise awareness of hypertropia, as very few people are aware of the condition. Although rare, it is important for people to be aware of the symptoms, causes, and treatments.
Hypertropia is caused by an imbalance in the eye muscles, which means they often won't work together. The most common cause of this is weakness or "paralysis" of the nerves in the brain that control eye movements. People with hypertropia are usually born with the condition, but it can also develop later in life due to stroke, eye injury, thyroid disease, or neurological disorders. "The symptoms can be difficult to detect because in some cases they are permanent and in others they appear from time to time when there is stress or tiredness", says Jacqueline. The most common symptoms include; eye wandering (one or both eyes drift toward the ceiling), double vision, head tilt, eyestrain, and headaches.
Hypertropia is usually detected with an eye exam and other specialized tests. With children, it is often first noticed by your local doctor or pediatrician; their eyes will not be straight and they often bow their heads. "Children should be screened regularly during their baby's checkups, especially if there is a family history of the condition. Early diagnosis is important to ensure that the child does not develop lazy eye syndrome," says Jacqueline.
There are ways to treat hypertropia. The main goal is to align both eyes and make sure vision is clear in both. Treatments include; glasses (wearing glasses with special prisms may correct vision problems), an eye patch (placed over the strong eye to try to strengthen the weak eye), and vision therapy (eye exercises to be done every day along with other treatments).
If there is a risk of Hypertropia or if symptoms are presenting, it is important to book an appointment with a Smart Vision Behavioral Optometrist so that the condition can be detected early and a unique vision wellness plan can be initiated to prevent the situation from worsening. . . If the optometrist believes that surgery might be necessary to correct the situation, he or she would refer the patient to an ophthalmologist. However, it is important to note that surgery is really a last option when other treatments have been unsuccessful.
Smart Vision Optometry clinics are located in Sydney. Book a comprehensive vision skills assessment from Smart Vision or Advanced Eye Health Test for any child or adult by calling the Mosman Clinic (02) 9969 1600 or the Bondi Clinic (02) 9365 5047. Alternatively, book an appointment online.
Written and Syndicated by YDMA News.
Contact information:
Name: Public Relations
Email: Send an e-mail
Organization: Eyes In Design Bondi
Address: 112 Glenayr Ave, Bondi Beach NSW 2026, Australia, Bondi Beach, NSW 2026, Australia
Phone: +61-2-9365-5047
Website: https://smartvisionoptometry.com.au
Version ID: 89083588
If you spot any problems, issues, or errors in the content of this press release, please contact [email protected] to notify us. We will respond and rectify the situation within the next 8 hours.
COMTEX_417372758/2773/2022-10-25T10:06:11